TOP LIP FILLER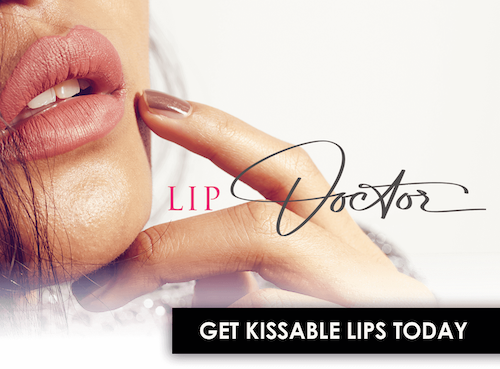 Thinking about
Lip Filler or Lip Ehancement

Augmentation? You are not alone!

Lip injections have gained popularity as more people realize that they can plump up thin lips, create symmetry or change their lip proportions to create a youthful, rejuvenated appearance. The right amount of lip fillers can enhance your features, giving you a quintessential look.

A natural Looking lip ehancement can create beautiful results.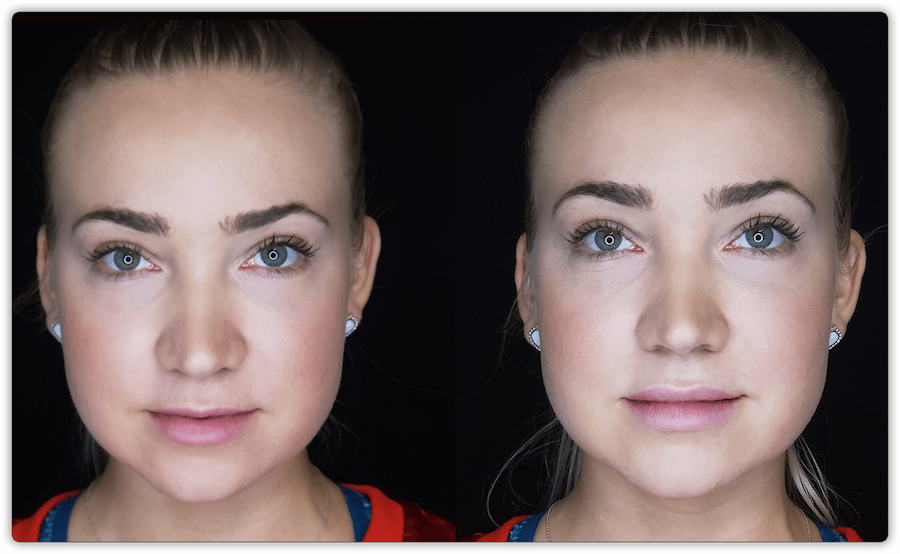 A natural Looking lip ehancement
can create beautiful results.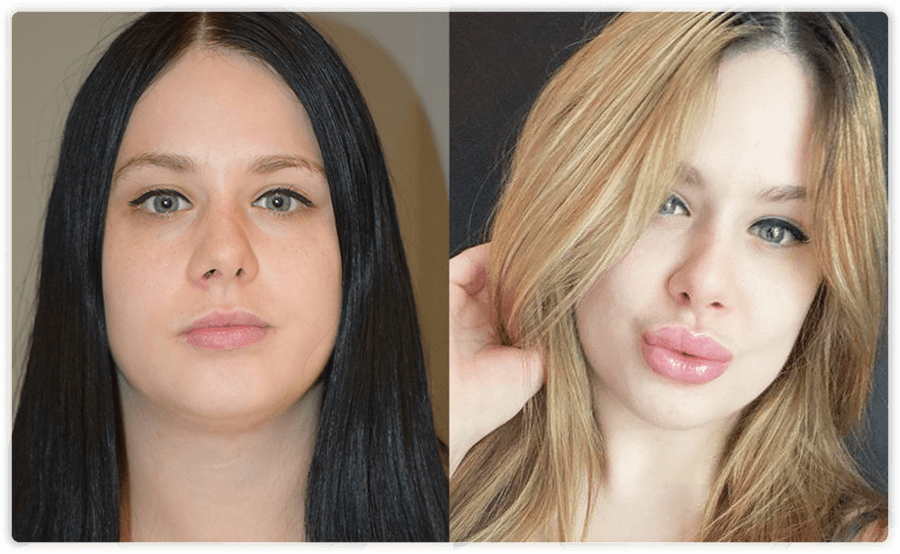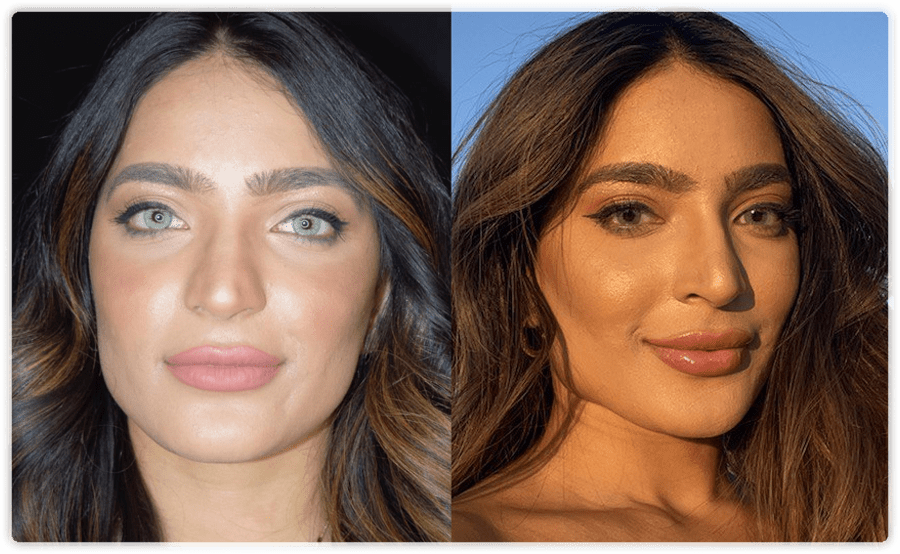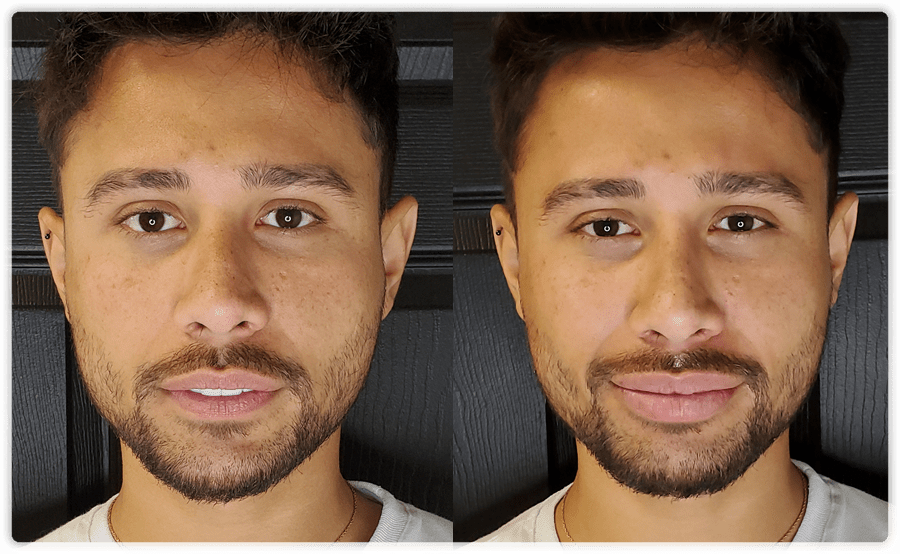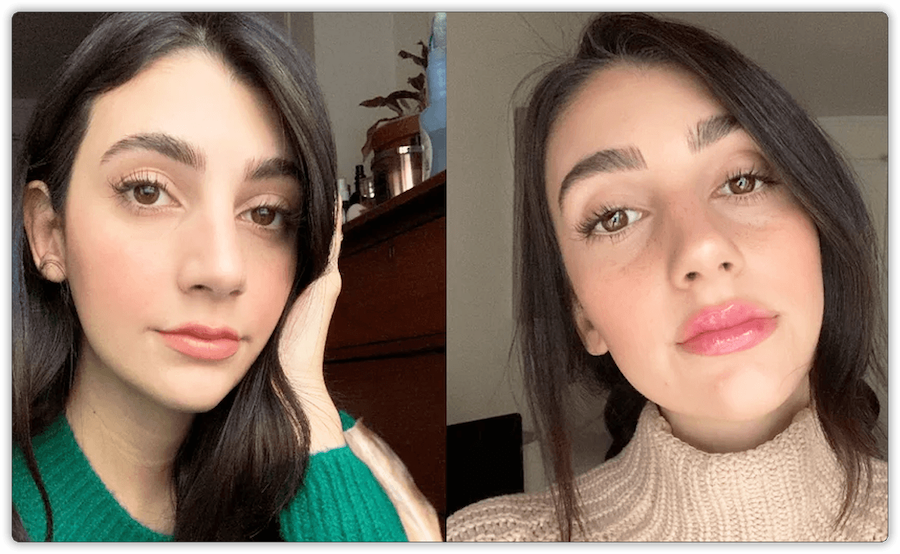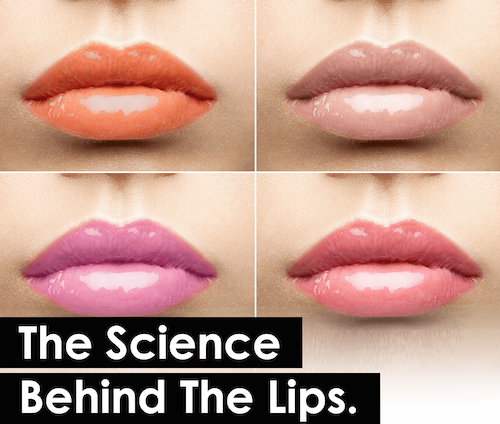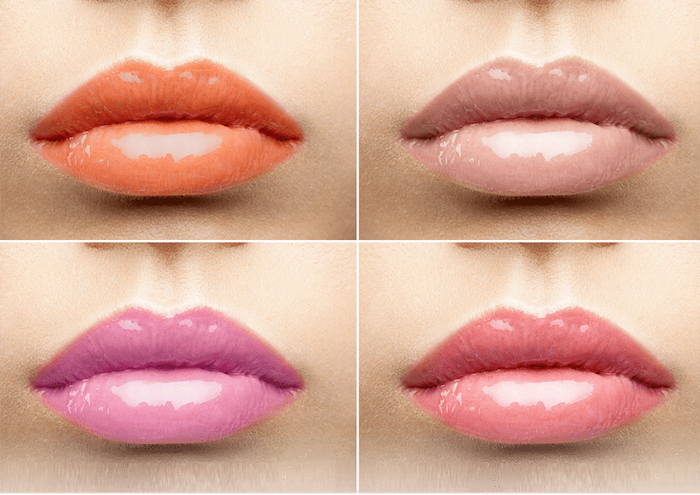 The Science Behind The Lips.
Have you ever wondered which lip shape is the sexiest?? Is it Angelina Jolie's, Kayle Jenners or Emma Watson that has their lips down to a science? Yes that's right… a lot of Hollywood stars have used scientific lip modelling programs to figure out their best lip look.
These programs account for the following:
• Facial anatomy
• Anatomical landmarks of the face
• Facial proportion of the lips
• Ethnic and Sexual considerations
• Projection of the lips in relation to the nose and chin

Many of us don't have access to the same resources that the rich and famous have for our lip job! What should you do? Start by using our Virtual Lip Makeover.
When searching for a lip injector make sure that they understand what makes the perfect pout and what makes it noticeably obvious and unnatural. Studies have found over and over again that balanced upper and lower lips are considered more attractive than asymmetrical lips. A defined Cupids Bow is also key! Poorly injected lips no longer show a Cupid's Bow and give the face a more fatigued, undefined look.
Dr. Bector understands that beauty is about naturally balanced results that suit the structure of your face. It is also about using the right dermal filler consistency to create a kissable looking pout. Filler injected incorrectly or into the wrong area will feel and look stiff and bumpy. Before any Cosmetic Doctor actually injects your lips they should be doing a consultation where they take a very close look at your facial structure. You should also be informing the Doctor about other procedures / treatments you are seeking for your face as this will change the overall aesthetics of your face.
Lip Colour Tip
If you want your lips to get noticed more don't just think about adding more to the size. The colour red in all the hues available attract huge attention! Even pinks do very well as capturing many a glance. Regardless of the colour and size, make sure that your lips look moist, fresh and non-chapped.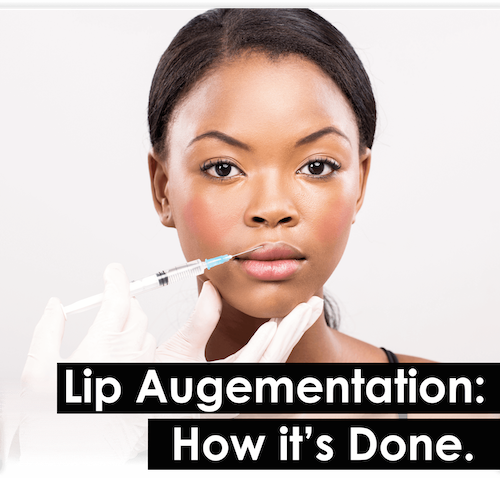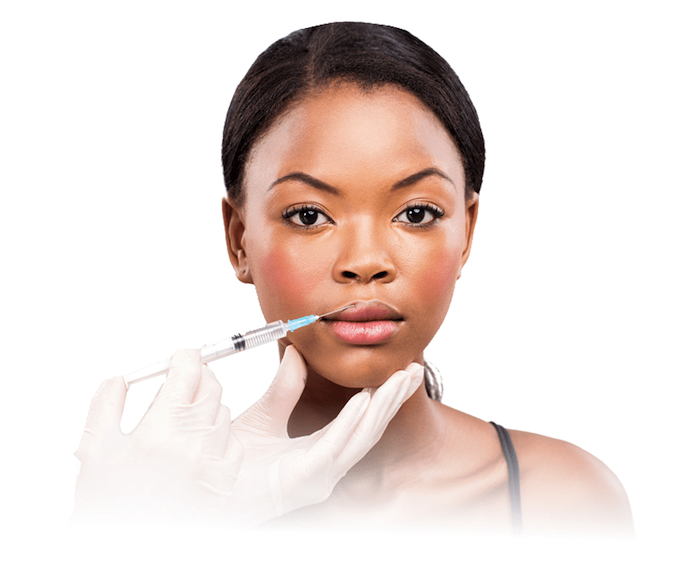 Lip Augmentation: How it's Done?
Lip Augmentation involves using dermal filler, (facial injectable filler) to enhance the shape, texture and surface of the lip in a way that is aesthetically appealing. Lip plumping done by lip injection can create a pout that is exotic, sensual, and naturally beautiful. Lip filler creates this result and combats the outward signs of aging by re-volumizing, smoothing out the edges around the lips and creating a youthful shape and appearance. I recognize that the lips are one of two main focal points of the face, the other being the eyes. A natural looking lip enhancement using a lip filler can create beautiful results. If you are looking for the best lip fillers in Toronto, we are the place for you!
How is Lip Augmentation Injection Administered?
How is Lip Augmentation Injection Administered?
Lip fillers are administered with a fine needle, into various parts of the lips to create a natural, beautifully fuller look.
When lip filler is done correctly, the results are gorgeous. The following outlines what you can expect when you come see us for your lip filler appointment. Patients will have their makeup removed from the mouth and surrounding area upon arrival for their appointment. A numbing cream will then be applied and allowed to sit for approximately 5-15 minutes depending on the sensitivity of the patient's lips. I will have already chosen a consistency of lip filler that will accomplish the desired results, as expressed during the consultation.
The fillers chosen for lip enhancement tends to be on the softer side, in terms of consistency, as I want the lips to appear and feel supple, smooth and full. A small amount of lip filler is used to outline the border of the lips to give definition and shape. The product is then introduced into both the deep and superficial layers of the lip with great care. At this stage, the injector's knowledge of how much and where to put the filler is crucial to achieving a beautiful, natural look. It is important to place the product in a manner that preserves and/or enhances the shape of the lips including the cupids bow. The key to amazing lip augmentation results by lip fillers is the maintenance of the precise proportions of the top and bottom lip in relation to the patient's facial features and underlying facial structure.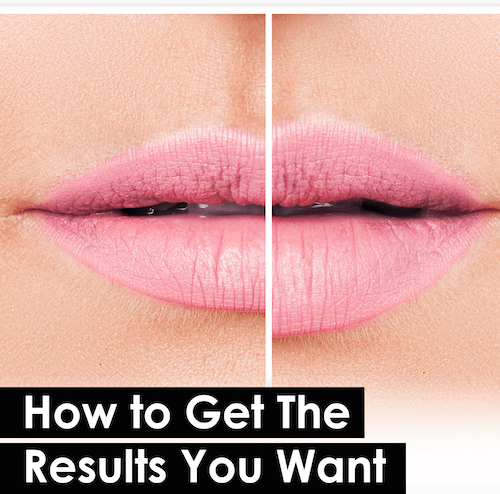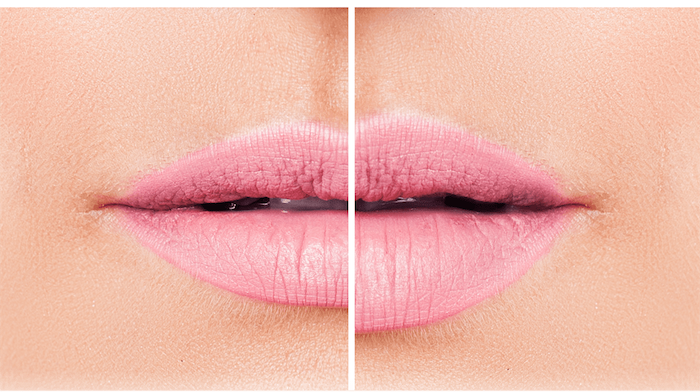 How To Get the Lip Filler Results You Want
It is important for you to communicate to us what you are looking for when having a lip enhancement.
COMMUNICATION IS KEY
It is important for you to communicate to me what you are looking for when having a lip enhancement. Different ethnicities naturally will have different ratios of upper to lower lip size. Many doctors like their patients to bring in a picture of the lips that they want if the chosen picture is a fit for your natural face shape. If you are unsure, bring in a few pictures during the consultation and we can discuss what is possible. I have a number of techniques and formulations that I will use to create the results you desire using a hyaluronic acid (HA) lip fillers such as Stylage, Restylane, Volbella, or Juvederm.
I also advise patients to think seriously about whether they wish to see an immediate dramatic change, or a gradual lip enhancement over time. If you have thin lips and want one syringe or more of lip filler added, your lips will look noticeably more plump immediately after treatment. Some patients want a more gradual result which builds over time so that it appears more natural and is not so noticeable all at once. Please let me know your preference doing the consultation. Since lip fillers are so popular these days, my suggestion to you would be to invest your time looking for the best doctor for this procedure. We provide one of the best lip fillers in Toronto.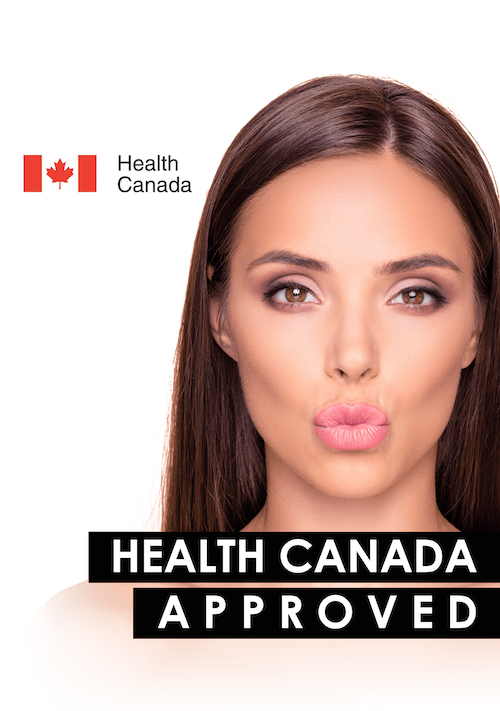 HEALTH CANADA APPROVED
When selecting a filler for my patient's lips, I selects only from the top products that are all Health Canada approved
Lip fillers are made of hyaluronic acid and are extremely safe with a low risk of side effects. All lip fillers that I use already contain lidocaine which is a numbing agent that makes the procedure comfortable for the patient. I will recommend one of the following fillers: Stylage small or medium, Restylane, Juvederm, or Volbella. I tend to use softer, more fluid lip enhancers when doing lip injections because I want to avoid any lumpiness and achieve a plump, smooth, and soft lip augmentation. Quatity,to me matters the most, that's why our lip injections Toronto, are of the highest standard.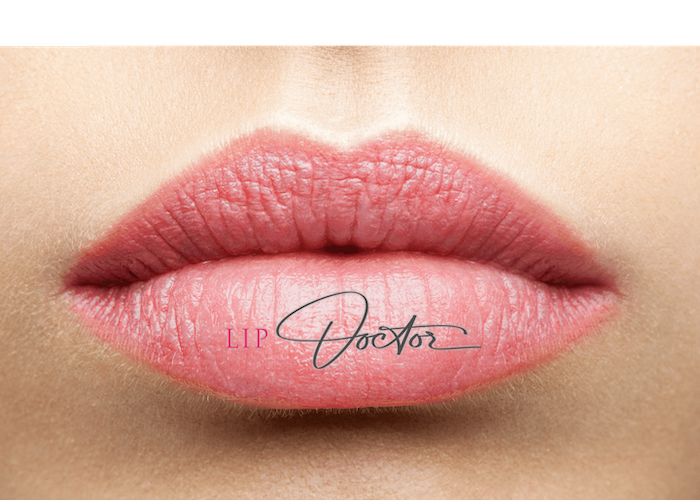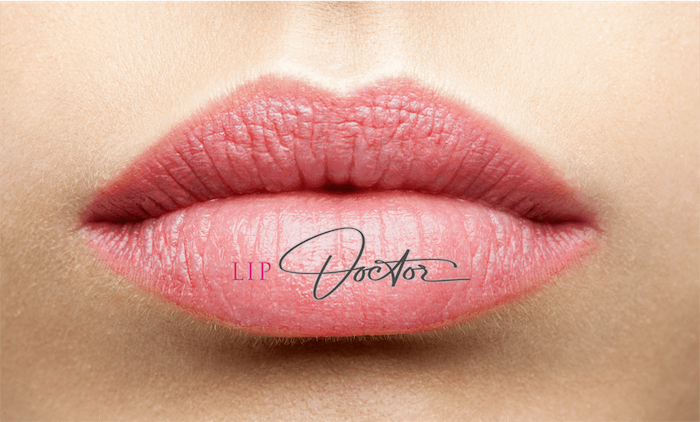 WHY WE GET SUCH GREAT RESULTS
I truly enjoy the artistry of lip augmentation. It is not only challenging from the technical aspect of injecting but also because every patient's face and lips are different and must be handled in a very individualized way. This approach takes time and a keen artistic eye. I want all of my patients to have a WOW result and am happy to put forth the time needed to accomplish that goal!
Potential Effects are associated with Lip Fillers Injections?
After lip enhancement, there is potential for some minor bruising that will resolve within 5-7 days. I recommend avoiding painkillers (Tylenol is fine) and other supplements that include fish oils, ginseng and Vitamin E about a week before your procedure as they may thin the blood and make you more prone to bleeding during the procedure.
Lip enhancement procedures are done using hyaluronic acid (HA) and are therefore reversible if you are not happy with the results. This can be achieved by injecting an enzyme called hyaluronidase into the lips after treatment will filler. A great initial consultation for lip fillers in Toronto, where your wants in terms of shape, size and proportions are discussed with your doctor, can typically ensure that this, "reversal" is not necessary. Still, we always have hyaluronidase on hand at our location.

LIP FILLER:
The Results
LIP FILLER: Before & After Results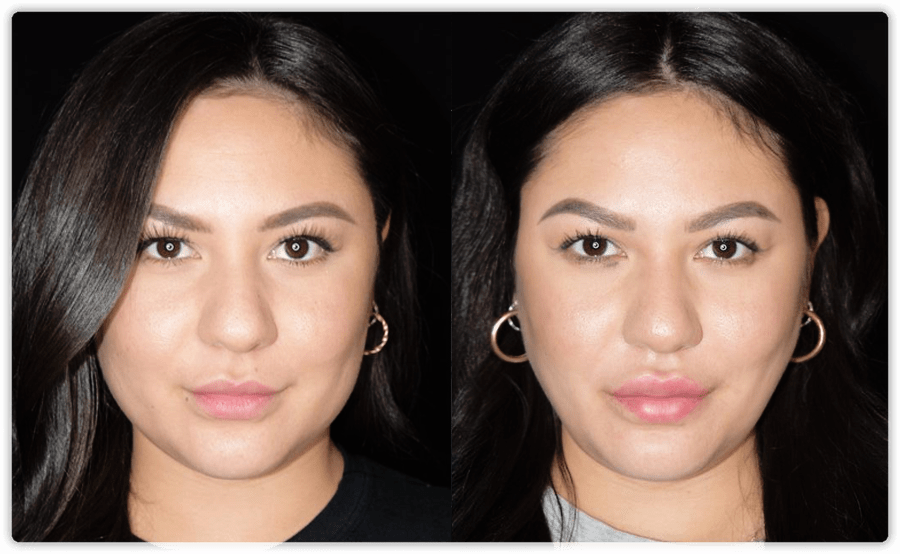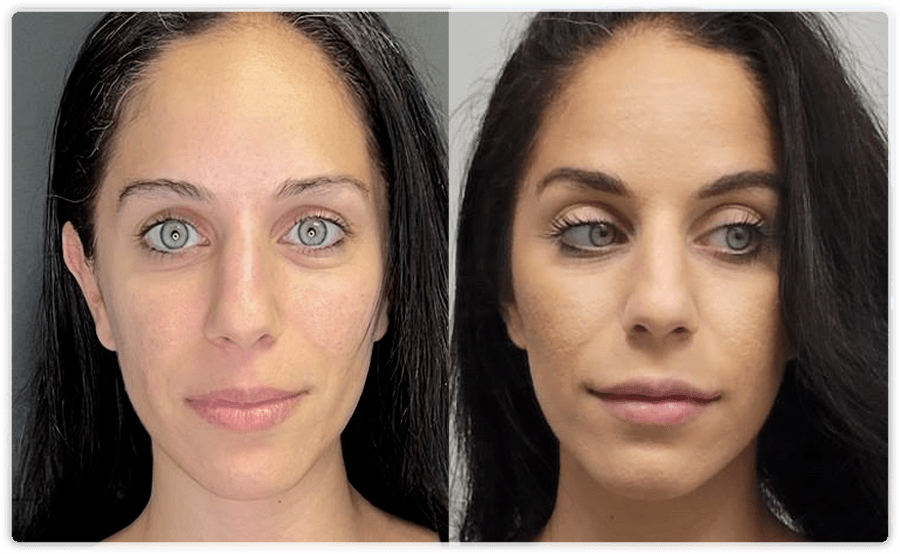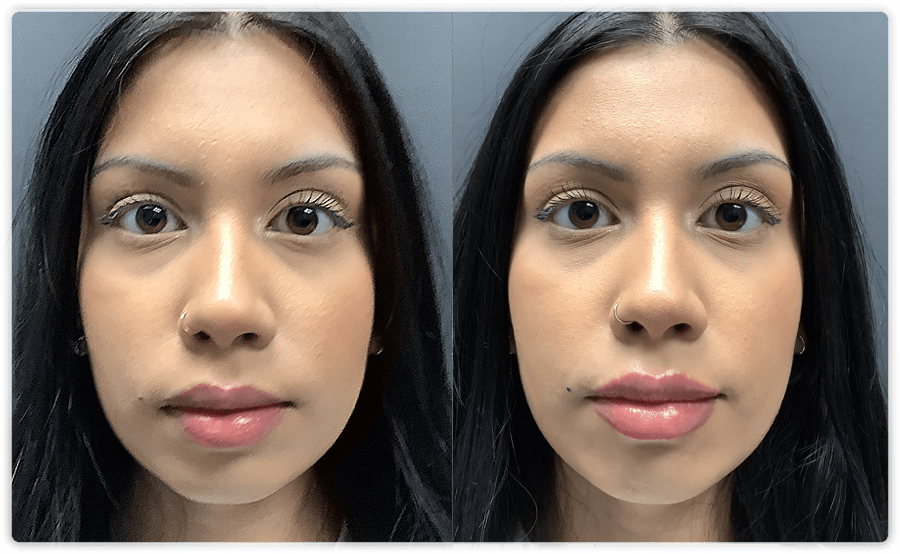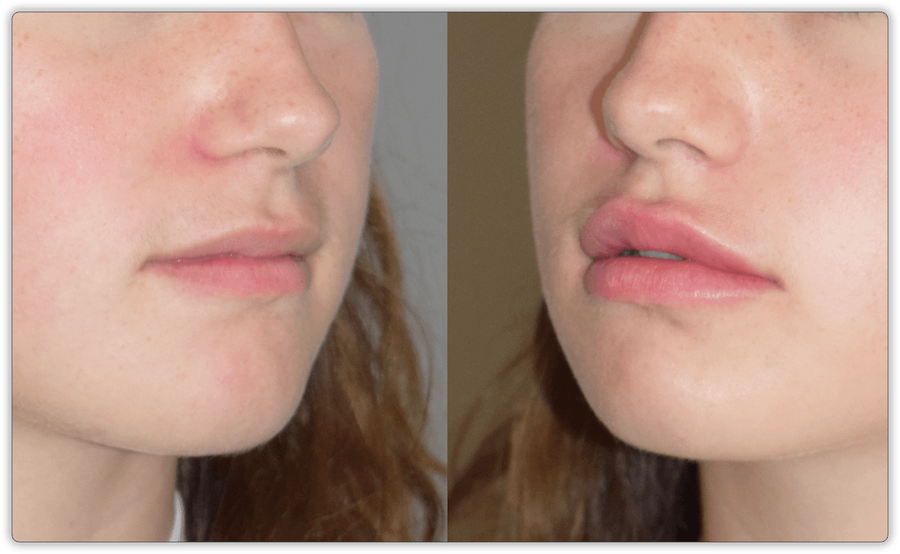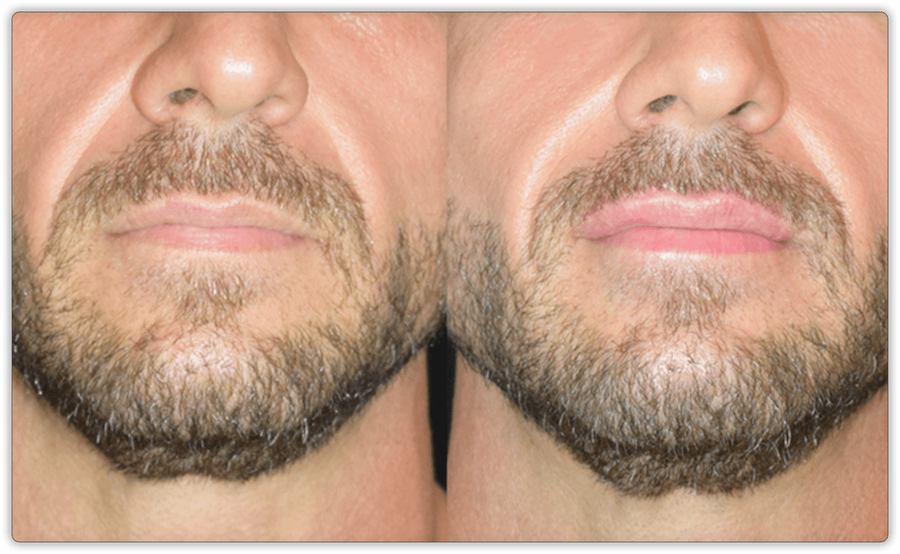 Your Dermal Filler Results Are only as good as the Hands that Injected You!
Choosing the right injector is the most important part of getting the results you want. I am very committed to keeping abreast of the latest treatments and techniques. I have a keen artistic eye and will ensure that you get that natural, beautiful, WOW result that you're looking for! If you are searching for the best dermal fillers in Toronto or the GTA, It will be my pleasure to meet with you and discuss how facial fillers can transform your look.
HOW LONG DO THEY LAST?
HOW LONG DO LIP FILLERS LAST?
Hyaluronic lip enhancements typically last from 4-8 months depending on the product used and the patient's individual metabolism. Metabolism of the hyaluronic acid is increased in the mouth area through increase blood circulation which results from eating, drinking and constantly speaking
Dermal Filler Brands:
Why are there so many?
Dermal Filler Brands:
Why are there so many?
There are many different brands and manufacturers of fillers. The most commonly used are: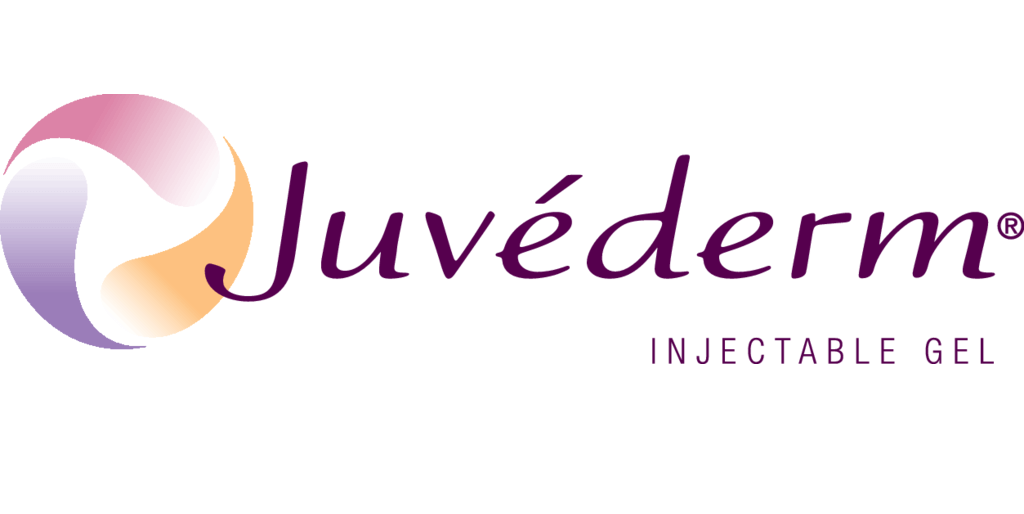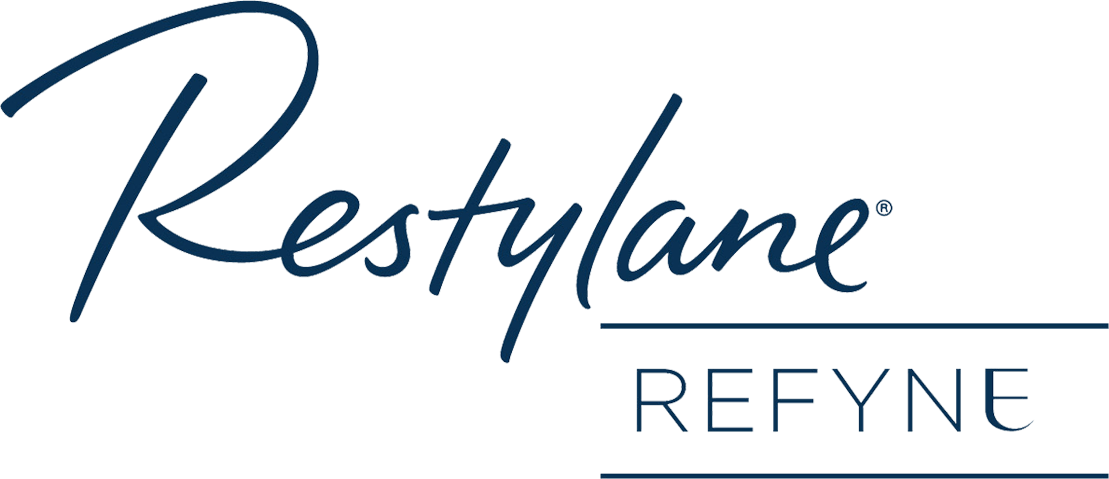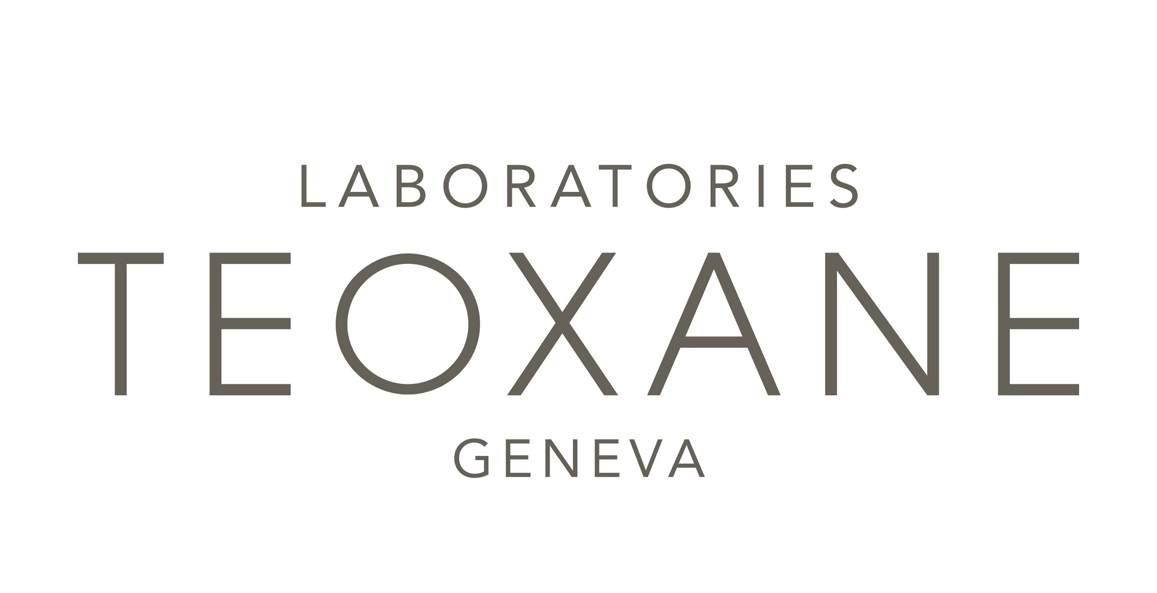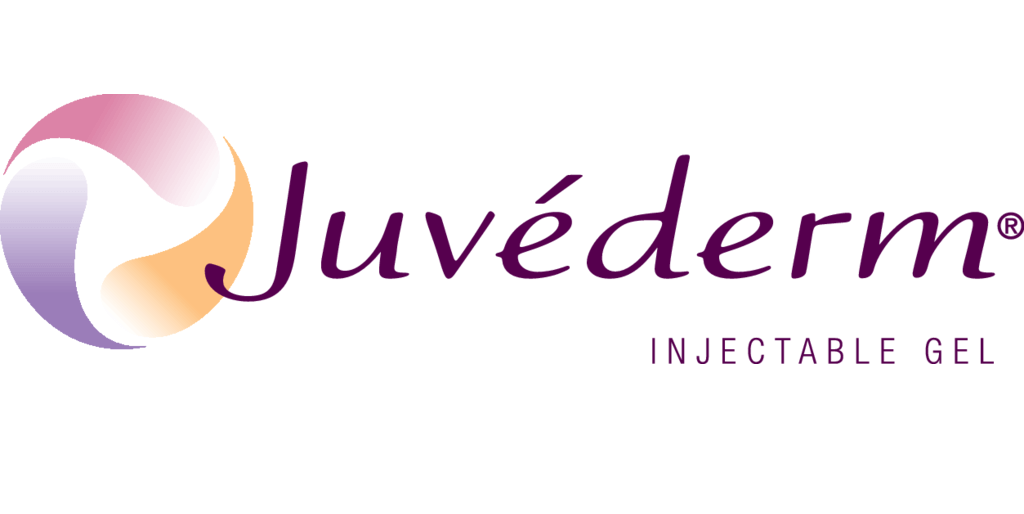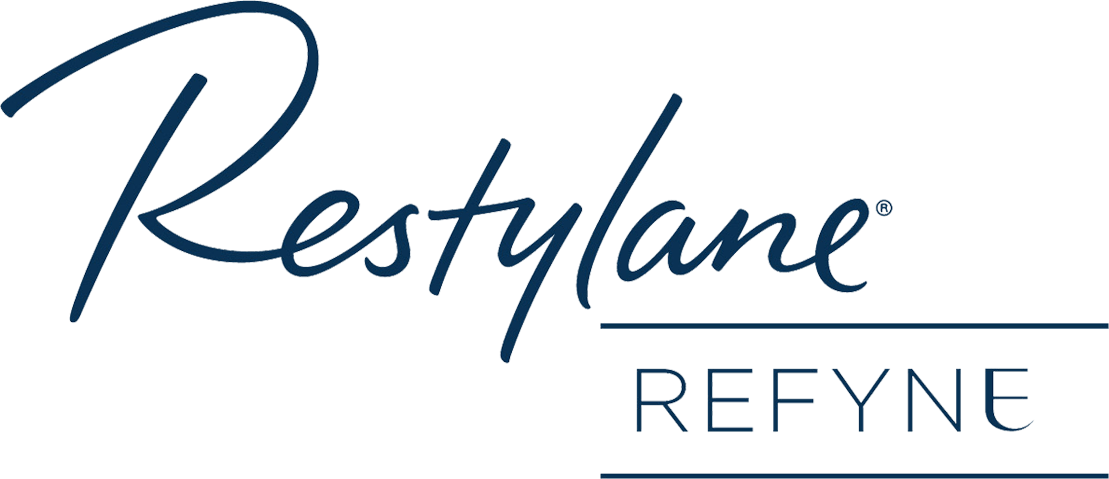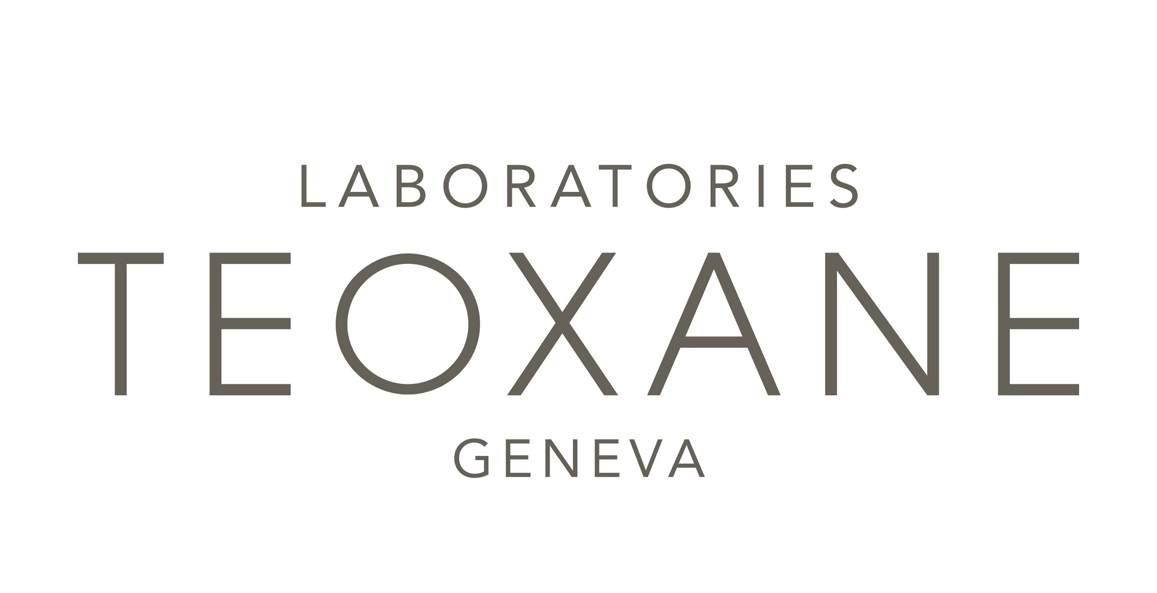 ANSWER:
Different dermal fillers have different properties in terms of fluidity and firmness. The particular type of filler that I select for enhancement will depend on the area of treatment and your aesthetic goals. For example, a softer, more fluid filler may be used directly under the skin to lift lines or wrinkles, and a more dense filler may be used to add volume to cheek bones or jaw lines. After the initial assessment and formulation of a plan, I will choose the appropriate fillers to achieve the desired effects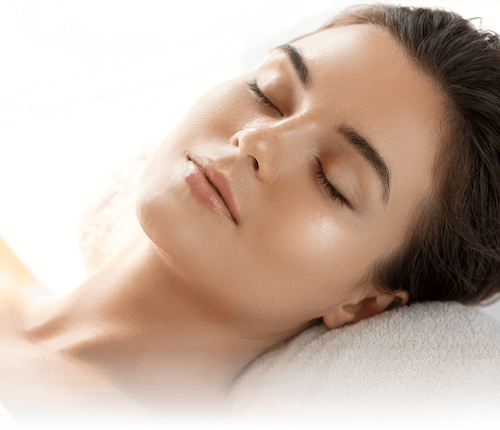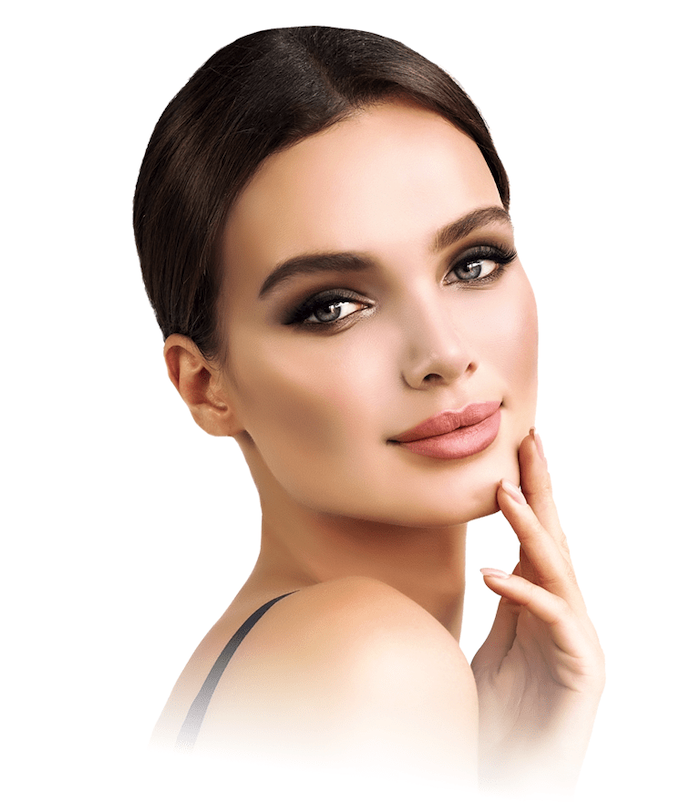 How is it that Facial Dermal Fillers Work So Well?
As skin ages, it loses its moisture because the body is producing less hyaluronic acid and collagen.
At the same time, we lose volume from the deep fat compartments in our face and aging can reshape our facial bones. This shifting of tissue creates wrinkles, fine lines and hollows in various areas of the face. Facial injectable fillers work by replacing the volume and structure of lost fat, collagen and elastin. The result is restored plumpness, smoother features, volume where you want it and an immediate refreshed, youthful appearance.
How much do
Lip Filler Cost?
If you are looking for high class lip injections in Toronto, our price depends on the brand of filler used and the amount of facial filler injected. Most patients will do very well on one syringe of product, but we do have patients who will request more. In terms of brands, Juvederm, Teosyal, Restylane and Stylage are all priced similarly and have about the same, "lasting time" once injected. Volbella is an Allergan product that tends to last longer once injected a nd carries a slightly higher cost. If you are searching for good quality lip injections in Toronto or the surrounding area, you can expect to pay between $500-850 per syringe . During your consultation with me, we will decide together how much and what brand of filler will be used. The price will be set at that time so that there are no surprises post treatment.