THREAD LIFT BEFORE AND AFTER PHOTOS
/

TORONTO

/

MISSISSAUGA

/

OAKVILLE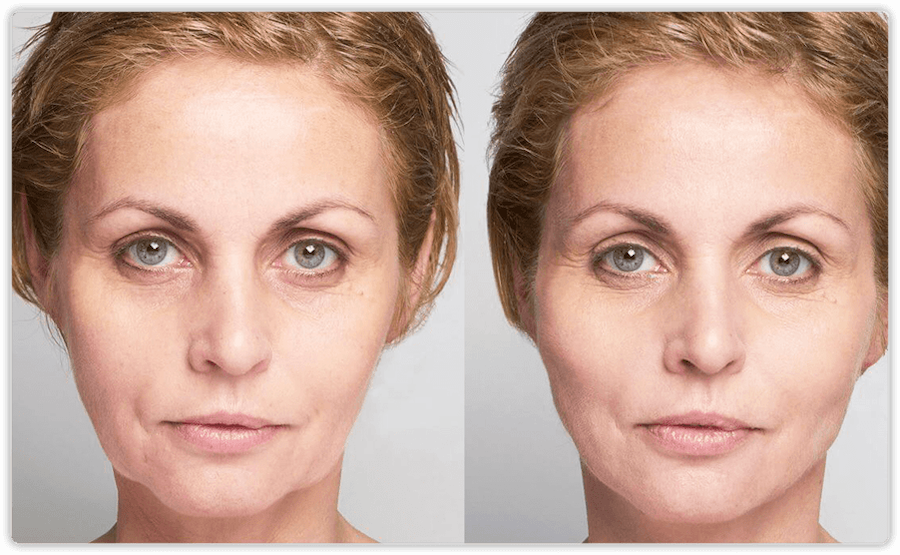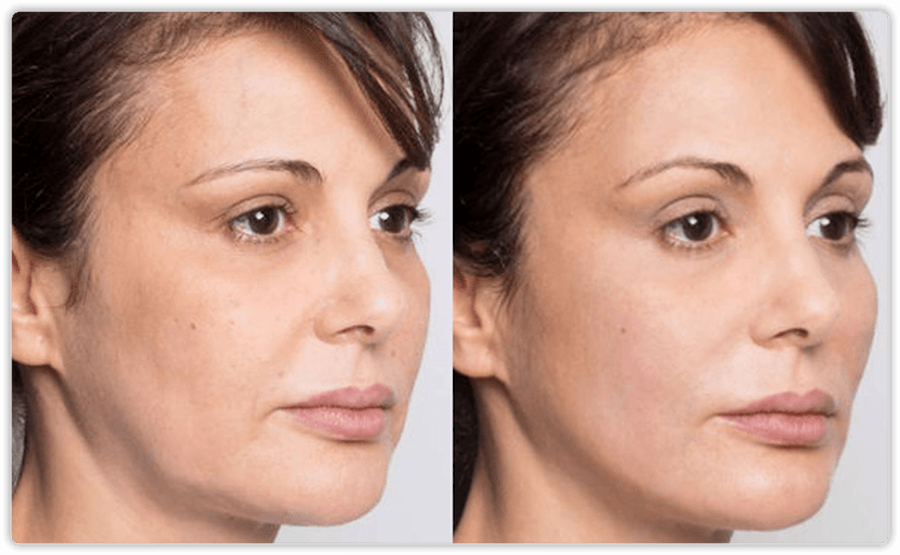 What is a Thread Lift?
A Thread Lift is a minimally invasive procedure perfected by Dr. Bector, Toronto's Thread Lift Doctor. Dr. Bector places the threads under the skin of the facial area that needs restoring and lifting. After the Threads are carefully placed, he pulls them upward and locks them in place with the cone shaped beads on the thread. The effect is immediate and long lasting.
A Thread Lift uses medical grade sutures to pull and lift visibly drooping and loose skin. Where in the past a plastic surgery would remove the skin in a facelift procedure, you now have the option of having a cosmetic medical doctor re-suspend and therefore tighten the skin with a similar end effect. Thread Lifts are fantastic at lifting and repositioning loose skin but also have the added benefit of pushing the body's healing response. The Threaded area of the face is flooded with collagen which plays a long-term role in slowing down the aging process by ensuring that the skin remains strong and supple. This means that the Threads have an internal anti-aging effect.
How Much do Threads Lifts Cost in Mississauga / Toronto / Oakville?
The starting price for a single Thread Lift procedure performed by a Cosmetic Doctor is around $1,999 CAD. The price per individua thread is averages between $999 -$1500 dollars depending on the doctor. It is important to note that clients usually must purchase at least two threads so that the procedure creates a symmetrical response. For example, we would need to mirror each thread on both sides of the face to reposition and lift the skin on the cheeks.
What is the Recovery Time for a Thread Lift Procedure?
Most individuals fully recover from a Thread Lift procedure within 2 weeks. You can expect some swelling and bruising immediately afte the procedure which should improve a lot within 2 days. Dr. Bector recommends that you do this procedure on a day that you know you have a least 2 subsequent days of recovery time.
Thread Lift Procedure Breakdown – Day off and Week After a Thread Lift Procedure
Day 1: You are able to go home after the procedure is completed. You WILL be able to drive.
Week 1-2: You can return to work and live life normally. You will be given a post procedure recovery sheet that specifies best practice like avoiding rubbing the face vigorously and ensure that your sleep position is appropriate.
How Much Pain Will I Experience During the Thread Lift?
Clients do not report a lot of pain with Thread Lifts because a local anesthetic is administered before the procedure begins. When asked, most clients say it feels a lot like Dermal Filler injections. The pulling of the threads is not painful but does feel different than what clients may be used to.
How Long Does a Thread Lift Take?
A Thread Lift can take from between 30 minutes to 3 hours depending on the number of threads that are being placed and pulled. Dr. Bector is very meticulous and will spend time measuring and planning how to best address the loose skin. Once that is determined it usually takes approximately 30 minutes to insert 2 threads. For every additional set of Threads inserted you can add another 30 minutes to the time needed for the procedure.
How Many Threads Do I need?
The area of insertion and number of threads needed will be determined during the consultation process by your Cosmetic Doctor and should never be a surprise for you during the procedure itself.
What does the ideal Thread Lift Candidate Look Like?
To be considered a good Thread Lift candidate you must have visible signs of aging on the face that are in part caused by loose skin and eroded tissue. This looseness is best seen around the mouth, in the cheeks (naso-labial folds), over the eye lids and in the jaw / neck area. At the Thread Lift Doctor, we provide a complimentary consultation to clients to determine if they are a strong candidate for this procedure.
Look into the consultation process if:
• You have visible signs of aging on the face that are a result of loose, sagging skin
• You do not want a surgical facelift due to the risks and extended downtime needed for recovery
• You have completed the consultation process and have a clear understanding of what results you can expect from the Thread Lift procedure
What Short- and Long-Term Benefits Can I Expect from my Thread Lift?
• Thread Lifts will provide you immediate, life changing results. Our clients are surprised when they look in the mirror right after the Thread Lift procedure! They can visibly see a big difference in the skin over the brows, cheeks, jowls and neck and leave looking and feeling years younger.
• Clients will continue to see better results as time passes. Optimal results from this procedure are seen at the 6-month mark post treatment. This is because collagen has also flooded the injected area where the sutures sit. The collagen induction makes the skin look younger, more voluminous, and fresher.
• Thread Lifts can be repeated after the effects wear off between 2-5 years later.
• Thread Lifts can be done in combination with Neuromodulators, Fillers and Radio Frequency treatments with no risks or concerns (RF treatments should not be done within 30 days of insertion).
Thread Lift Risks and Concerns
The biggest risk for complication for this procedure can be minimized by selecting a highly skilled cosmetic doctor with lots of experience. With the Thread Lift Doctor, Dr. Bector will complete the complimentary consultation, answer questions, make recommendation and do the procedure himself. There is no bait and switch. During your consultation make sure that you are comfortable with the doctor and are not rushed or pressured into making a decision.
At the Thread Lift Doctor, we have not had clients experience strong negative effects from Threads, however, small concerns that arise can be the following:
• Slight irritation of the skin along the Thread that has been laid.
• Infections are possible but exceedingly rare since we insert our Threads in an aseptic environment with all the recommended precautions being adhered to.
• Slower healing is possible in clients who touch and manipulated the face post procedure.
• Asymmetrical results
Are There Different Types of Thread Lifts?
Health Canada has only approved limited types of Thread Lift suture material for use. We only useHealth Canada approved materials.
Thread Lift Marketing Gimmicks – Understanding What a Thread Lift Is
Advertisements for HIFU™ Thread Lifts procedures have nothing to do with Thread Lifts, do not use threads to restore and lift your skin and are not approved by Health Canada because they have nothing to do with ThreadLifts™. All Thread Lifts use sutures to lift supportive tissue underneath the skin surface.
Thread Lift Suture Quality and Price
Since Health Canada has only approved a limited number of Thread Lift sutures. Quality of the thread suture and skill of the practitioner should be a determining factor on which Doctor you choose and what price you pay for a Thread Lift.
Choosing your Thread Lift Doctor
It is important to understand that while the thread suture material is all the same, the skill set andexperience of the doctor performing the Thread Lift procedure will have be the major determining factor on the success of the procedure, the level of your results and how effectively your well earned money is spent.
What Can I Expect During my Thread Lift Appointment?
We will start the procedure by carefully cleaning and disinfecting the skin of the face. Hair should be tried back and out of the way.
Dr. Bector will mark the face with a surgical marker and map the face in order to achieve the best aesthetic results. Dr. Bector will adminster a local anesthetic to the points of the face where the Threads will be inserted. Threads will be inserted, pulled, positioned, and locked into place to lift sagging skin.Your face will be cleaned, and we will answer any other questions or concerns that you may have thought of during the procedure. Post care material will be provided, and we will also schedule you for a follow up appointment..
How Can I Prepare for my Thread Lift Procedure?
During your Thread Lift consultation Dr. Bector will provide you with specific information and instructions for your procedure day and the time leading up to the appointment. To prepare for your Thread Lift Procedure you must:
• Avoid smoking for two weeks before and after the procedure (to achieve best possible results)
• Do not take an anti-inflammatory medications (such as Advil, Motrin, Aleve) if possible for 1 week prior to treatment.
• Avoid taking all herbal, non-medical vitamins for one week prior to your treatment
• Make sure that you have no social engagements requiring you to look your best for at least one-week post treatment.
Can I Still Get Other Treatments After a Thread Lift?
Yes. It is safe to pair a Thread Lift with Neuromodulators, Dermal Fillers and energy-based treatments (radiofrequency). However, we recommend that you allow the face to heal for two weeks prior to additional treatments like Dermal Filler especially if they are being done in the same area of the face. For example, we would not recommend a cheek thread lift followed by cheek filler for additional volume within 3 weeks of Thread insertion. We can however inject Neuromodulators into the forehead with no concern after a cheek Thread Lift.
Why Choose Dr. Bector, The Thread Lift Doctor?
Dr. Bector has an excellent reputation for having a keen and artistic eye for cosmetics. He is one of a handful of Medical Doctors that have been trained in the Thread Lift procedure in Canada. What separates him is his passion for this procedure and his determination for being the leading expert and top thread lift practitioner in Canada. For years Dr. Bector has been studying and continues to find ways to safely get his clients the best possible results.
Dr. Bector is easy to talk to and does not rush client questions and concerns. His goal is to have clients look like the best version of themselves!
Thread Lift Definitions
Local Anesthetic:Today many medical procedures can be performed safely and painlessly by use of a local anesthetic (LA). An LA is a medication that's use results in the absence of pain by temporarily blocking a specific nervepathway. Local anesthetics are usually a one time injection, per site, used to effectively numb a small area of the face or body. With use of local anaesthetic patients are awake, alert and able to drive right after treatment.
Threads: Threads used for Thread Lifts are made from either a permanent material called Polypropylene or are absorbable by the body (temporary) and are made from either polydiaxone (PDO) or Poly-L-lactic Acid (PLLA). Permanent threads are very durable but carry many unnecessary risk factors such as permanent dimpling which has meant that they have not received Health Canada approval for use. PDO's and PLLA's are reabsorbed by the body over time and also have the benefit of a bio-stimulator effect. This meansthat once the threads are in place, they stimulate collagen production in the area. Currently, only a few PDO and PLLA's are the only Thread approved for use by Health Canada and are therefore the only Threads we use at Lip Doctor Cosmetics.
Thread Needle: The Thread needle comes already attached to the Thread material and should only be used and inserted if it is coming out of a sterile package.
Aseptic Environment: An aseptic environment is very clean and should be free from bacteria and other harmful microorganisms that may cause infection if they enter under the skin. Aseptic environments make use of antiseptic cleaners, and staff wear sterile gloves and masks. Needles are only handed with gloved hands and surgical tools are packaged and unpacked onto an aseptic field as needed.
Collagen: Collagen is made my the body and is the main structural protein found in the skin, bones, muscles, ligaments and tendons. It is used to hold the body together by providing structure and strength. Certain cosmetics procedures can help restore collagen production as we age by pushing the body to create a healing response. Some of these include:
• Thread Lifts
• Dermal Fillers
• Intense Pulse Light therapies
• Radio Frequency based treatments
Treatment Plan:
Treatment plans are very important for patients if they are looking for results that are goal oriented. For example, wanting to treat acne on the face and preventing flare up in future. When meeting with a cosmetics doctor you should have a clear idea of exactly what you are trying to achieve… The consultation should include a greeting and intake forms followed by a discussion about the patients cosmetic concerns.
Consultations that are set up to address your cosmetic concerns with a treatment plan will always include the following points:
• There will be a discussion around followup and maintenance
• There will be a discussion around prevention based behaviours and habits
• There will be a discussion around the different modalities (tools) available to address your concerns
• There will be a discussion around the pros and cons of the treatment you are considering
• There will be a discussion around number of treatments and visits required to achieve your desired results
• Limitations of treatments that may be proposed and a clear discussion of outcome expectations